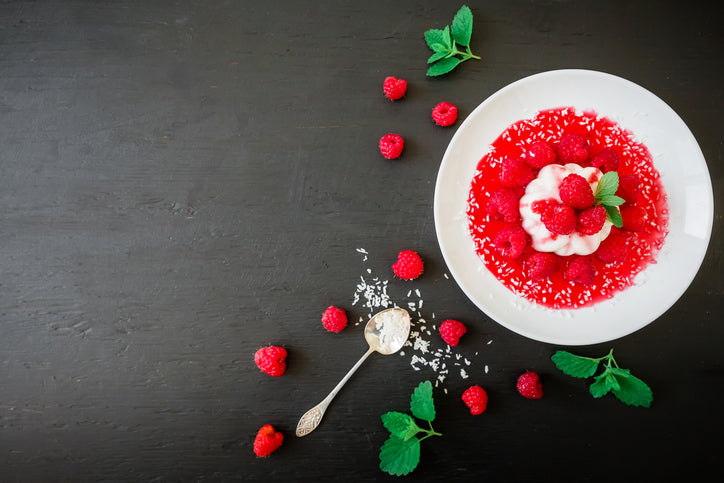 Potts' Mango Coulis with Lime Leaf or Raspberry Coulis with Orange Zest

3 gelatine leaves

250ml milk

250ml double cream

1 vanilla pod, split lengthways (seeds scraped out)

25g sugar
Method:
Soak the gelatine leaves in a little cold water until soft.

Simmer the milk, cream, vanilla pod and seeds and sugar.

Remove the vanilla pod.

Squeeze the water out of the gelatine, then add to the creamy mixture and take off the heat. Stir until the gelatine has dissolved.

Divide the mixture among four ramekins and place into the fridge for at least an hour, until set.

To serve, turn each panna cotta out onto a serving plate and drizzle over Potts' mango or raspberry coulis.