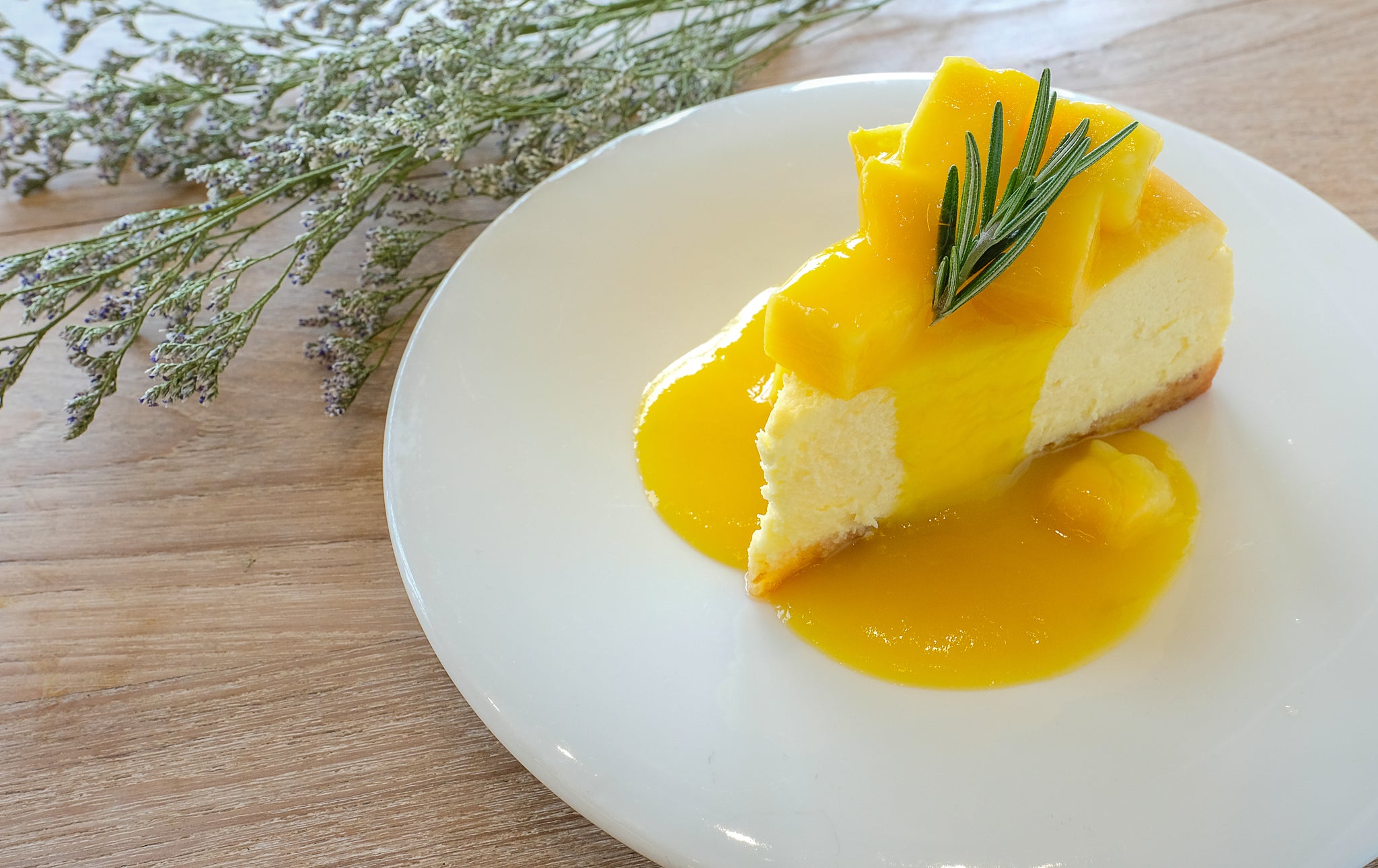 Ingredients
Potts' Raspberry Coulis with Orange Zest or Mango Coulis with Lime Leaf 

100 g digestive biscuits, crushed into fine crumbs

50 g demerara sugar

50 g butter, melted

500 g mascarpone cheese

100 g icing sugar

1 vanilla pod, sliced lengthways, or 1 tsp vanilla extract

200 ml double cream, lightly whipped
Method:
In a mixing bowl, mix together the biscuit crumbs and Demerara sugar. Add in the melted butter and mix well.

Spoon and press the biscuit mixture into a cake tin. Chill in the refrigerator until set.

In a large mixing bowl, beat together the mascarpone, icing sugar and vanilla pod seeds or vanilla extract until well mixed. Then fold in the double cream.

Spoon the cream mixture over the chilled biscuit base and smooth the top.

Chill the cheesecake in the refrigerator for 1 hour until set.

Remove from the cake tin and top with Potts' Raspberry or Mango Coulis.