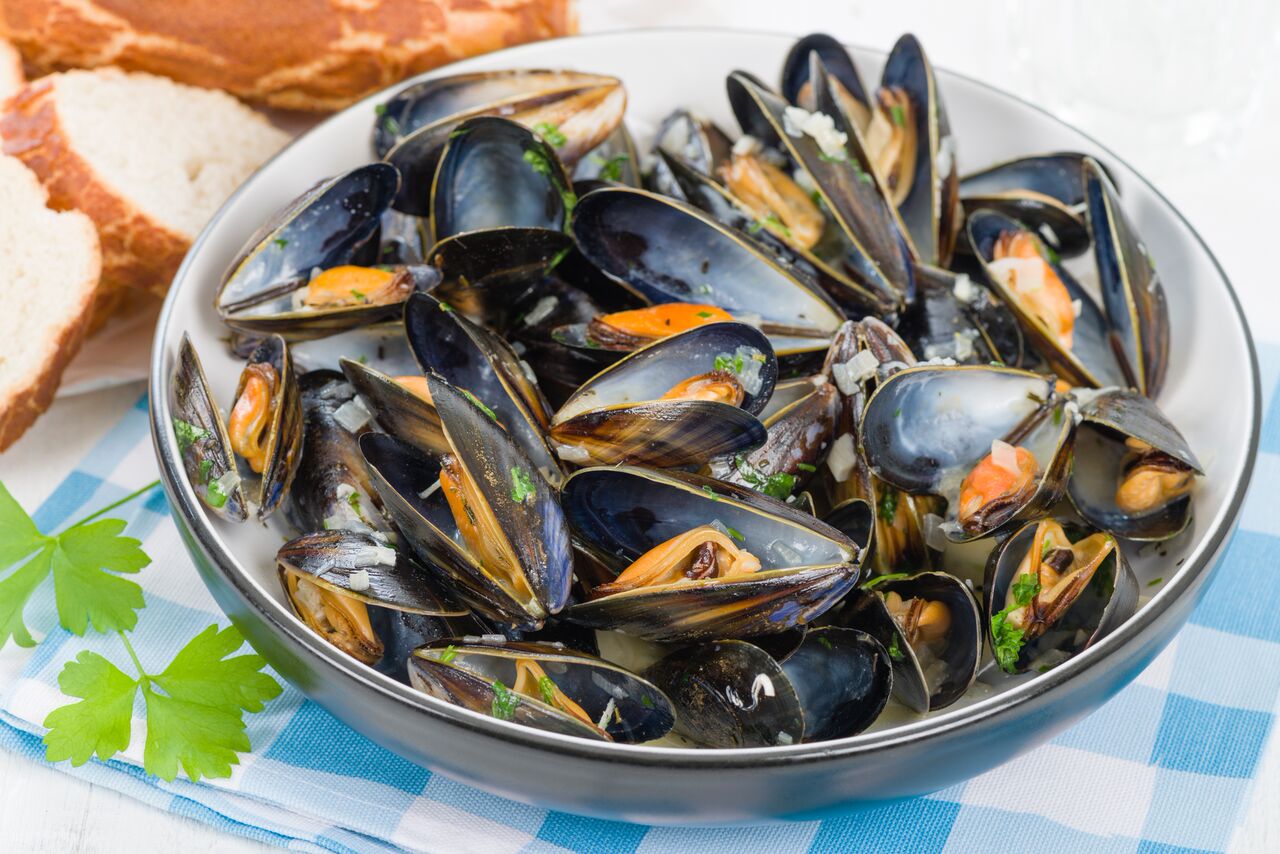 Our eldest Saskia has just completed her A levels and has headed off on an inter-railing adventure with her friends. Excited as we are for her, she has left a noticeable gap especially at the dinner table. 
On her first night away, talk quickly gravitated to what she might be up to and being a family who's holidays are always shaped by the local foods and meals we discover, we soon found ourselves pondering what food Saskia was likely to be having.
With her first stop being Nice, we had a quick google to discover on what "the must have foods" were to have in Nice and we knew with certainty what dish was most likely to attract Saskia's attention. Like many places in France Moules Marinière was on the list and is one of Saskia's favourite dishes.  Who could resist this tasty combination of mussels cooked with sautéed onions, cream and a good splash of wine, served with an abundance of thin chips?  It is simply delicious if not a little 
messy and the perfect meal to be enjoying in a beach front restaurant with a cool glass of local Rose.
We were so taken with the image that we decided to cook up some Moules Marinière to enjoy al fresco in the Marlborough evening sun. It was only whilst we were happily working our way through a mountain of mussels that Freya pointed out that as Saskia was on a tight budget, though this would be definitely her choice if her loving parents were picking up the bill it was more likely that she was opting for more economical street food.
If you fancy wiping up a quick Moules Marinière all you need is a pouch of Potts' Sauce for Moules Marinière, a net of two of mussels and some thin chips.