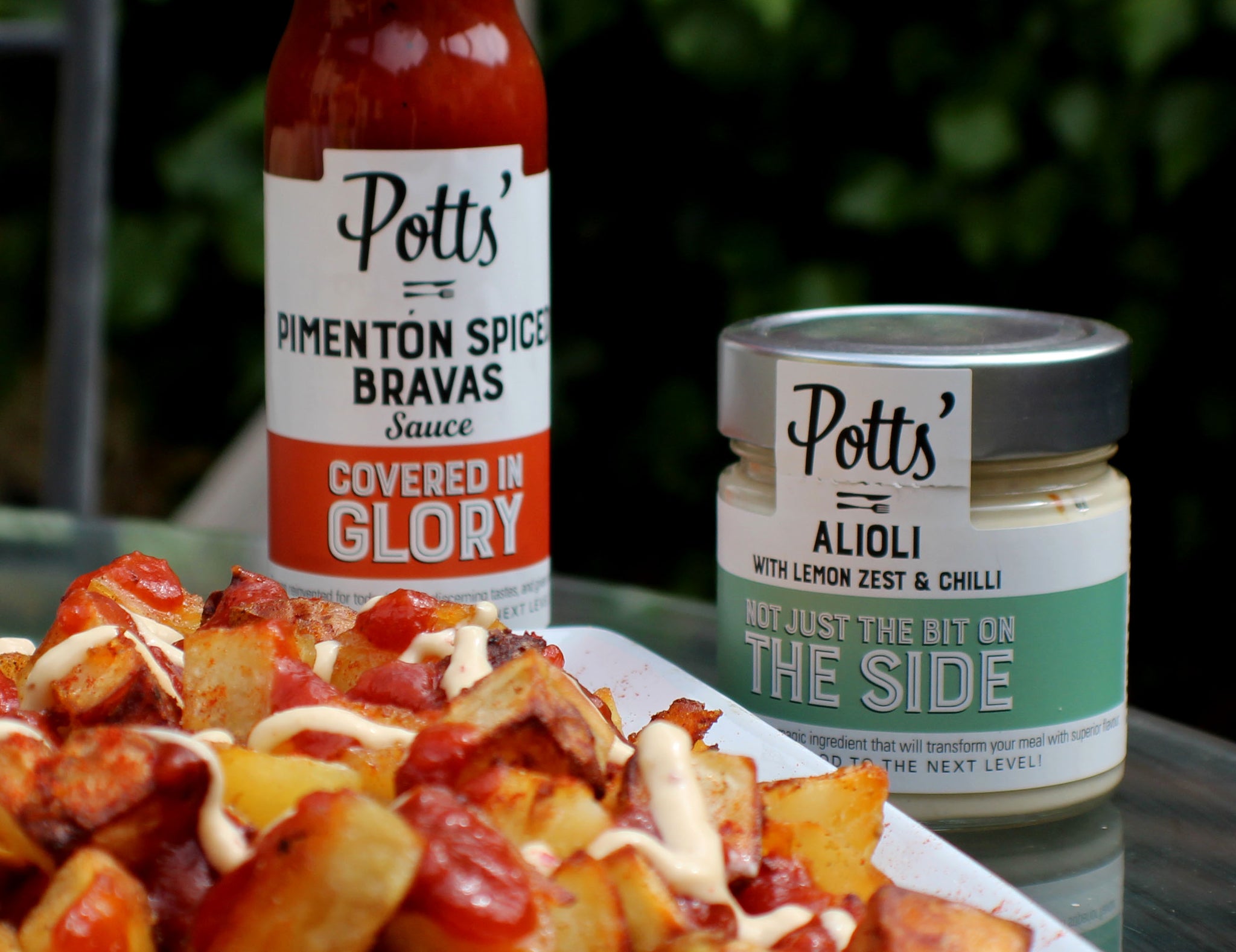 Since the weather has been relatively nice recently we decided to take advantage of it while it lasts by eating lunch outside. Owen, a great enthusiast of Spanish cuisine, created a selection of Spanish tapas including Patatas Bravas with Aliloi. This dish has been a favourite amongst our family ever since our discovery of the tapas bar La Esquinica in Bacelona while on a family holiday. This restaurant opened in 1972 and is renowned for its Patatas Bravas which is considered one of the best in Barcelona.
In order to emulate this delicious dish, Owen cut the potatoes (preferably Maris Piper, Desiree or King Edwards potatoes) into small cubes, added oil, salt and pepper and cooked in the oven at 200C for 40-50 minutes, until the potatoes were crisp and golden. Once cooked, the potatoes were covered in Potts' Pimenton Spiced Tomato Bravas Sauce and Potts' Aliloli Sauce for an easy and authentic Catalonian taste.
Although Patatas Bravas originated in Madrid, Barcelona is home to multiple tapas bars which serve this dish. If you are lucky enough to holiday to Barcelona, we recommend the following bars to taste this delicious dish, El 58, Pan and oil, and Elsa y Fred.
Happy eating!